Having completed hundreds of dental implants for almost 15 years, Dr. Joy Maru is a strong advocate for the procedure as a long-term solution.
---
He said getting dental implants is less invasive than getting bridges or dentures because, to prepare the area for bridges or dentures, existing teeth have to be shaved down to act as an anchor.
The risk of oral health problems, slippage, and overall discomfort in the mouth diminish the efficacy of traditional dentures. Moreover, the fact that many people report feeling unsatisfied and inconvenienced with maintaining their dentures contributes to these same feelings.
Maru prefers his clients to have as much of their original teeth as they can.
Mark Gurney, who is not a patient of Maru, got his dental implants two years ago in Vancouver. He said, with his implants, he is healthier and looks healthier.
He is happy he can eat steak, corn on the cob and apples now. "Carrots are my favourite."
If given the choice of buying a car or getting dental implants, Gurney picks his teeth every time.
What will the car be worth in 5 years?" he said. "At least my teeth pays back in a fuller life. To me, it's a good investment.
With his new teeth, Gurney has gone from 120 lbs to 150 lbs, a healthy weight on his slim frame.
It's stories like these that Maru continues to thrive in dentistry.
---
Providing service to the community
---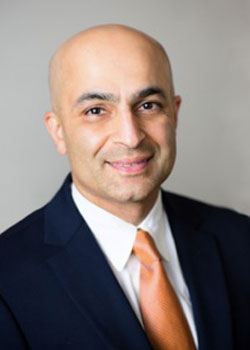 When Maru isn't spending time with his family or golfing in his spare time, he teaches part-time at the University of British Columbia (UBC). As a clinical instructor, he teaches endodontics which is the study and treatment of the pulp section within the tooth.
When asked what he learned as an instructor, Maru said, "I've learned to listen carefully and consider everybody's opinion before commencing on any treatment."
He said he also learned students appreciate having part-time instructors around during clinic hours.
The UBC Faculty of Dentistry has been around for 50 years and celebrates its 40th anniversary of the graduation of the first dental class. The department continues to make signification contributions to the dental industry and the most technologically advanced dental clinic in the world, the Nobel BioCare Oral Health Centre.
Maru doesn't give back to just the dentistry community. His clinic, Surrey Place Dental Group, held a charity event in March where almost $7,000 worth of free treatment was given to community members from the Orchard.
The Orchard is a townhouse complex in Surrey that offers both subsidized and low-rent units for family-oriented living.
---
Dr. Maru continues to learn
---
As a member of the Vancouver and Dental District Society, Maru has had the opportunity to take many courses from world renowned speakers. The last course he attended was adhesive dentistry, a branch of dentistry which deals with adhesion or bonding to the natural substance of teeth, enamel and dentin.
Within the society, he has made many friends, both professionally and personally. "I think I will remain a member of the VDDS even after I retire."
Although his clinic is in Surrey, B.C., Maru has patients all over Canada and other countries such as Germany, England and France.
---
Resource Links
---